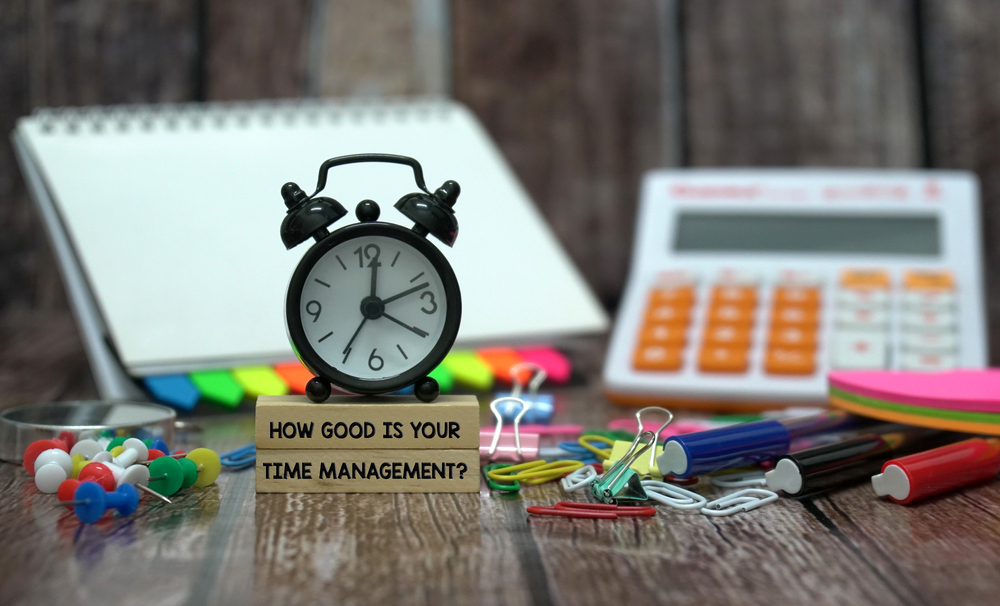 For Medicare insurance agents, managing your time is critical to increasing sales. Whether juggling a portfolio of clients, properly managing risks, or handling policy renewals, insurance agents have many tasks to perform on any given day. Time seems to just go by. Let us examine these seven helpful time management tips for Medicare insurance agents.
Why is time management important for Insurance Agents?
Time management is critical in an independent Medicare Insurance agency, with team members wearing many hats. Time management strategies also can remove unnecessary stress from the workplace. When projects are planned, agents will not feel the need to race against deadlines.
Not sure where to start? Check out these seven time management tips for getting started.
Prioritize and Schedule Tasks
Having your to-do list and calendar out front when starting your day is beneficial. This way, you can track your immediate tasks and ongoing projects. This visual reminder is a tool for keeping yourself accountable to get things done on specific days.
Get Instant Quotes From Digital Brokerages
Obtaining quotes from various carriers is a laborious task. Plus, you need to wait days, sometimes weeks, before getting an individual quote. This process is detrimental to your agency and may hurt client relationships.
Working with a digital brokerage can help save time. Digital brokerages, such as Pathpoint, can quickly provide instant, binding quotes within minutes.
No more back-and-forth with carriers for weeks on end. You can get your client's best coverage fast with automated quotes, underwriting, and underwriting.
Automate Marketing and Sales Activities
The Medicare Insurance Agency is growing with each passing year.
It eliminates the need for an insurance adjuster to do manual tasks. Take advantage of automating the daily, repetitive tasks in your marketing and sales.
With automation, you gain better data access to help your team make more intelligent business decisions. Better data also helps you build more personalized sales journeys for customers — giving them the correct information at the right time.
Block Time for Client Prospecting
A Medicare insurance agency is directly affected by how much time they spend on new customer prospects. Where most agents fail is by doing opportunities between other tasks. They typically make snap calls when they can to hit their daily quota.
Medicare Insurance agents need to set aside time specifically to prospect clients. This time block will enable agents to focus on the needs of their clients. It will also ensure that distractions do not hinder you from reaching your ambitious sales goals.
Prepare for Interruptions
Projects pop up, plans shift, and unwelcome surprises can throw a wrench in your dreams. Sometimes, we can predict these disruptions, but most of the time, we cannot. That is why you will want to be prepared to deal with troubles.
Start by adding time into your schedule to handle life's unexpected challenges. You will also want to list tasks that need to be done. Limit that list to 3 or 4 jobs.
If there is an interruption, you do not have to deal with the task backlog on day 2. You also want to avoid creating disruptions with unnecessary distractions.
Organize Your Workspace
Working around clutter is a significant barrier to improving your productivity. You could spend lots of time trying to locate client documents beneath your cluttered desk.
For physical items, start by implementing a system for clearly marking things. Invest in shelving, file folders, boxes, and storage boxes. On your computer's desktop, you can remove all the obsolete or unwanted files, folders, and software applications. Then, sort your remaining items by company unit, date, or customer.
The purpose of organizing your workspace is to save time finding the files or documents that you need to accomplish tasks.
Delegate Tasks Whenever Possible
Insurance agents are often bogged down by a laundry list of tasks to get every transaction done.
You want to focus on tasks you are good at that generate sales for your company. Delegating tasks can help you accomplish more things without sacrificing your profit margin. Start by knowing which tasks you should trust.
You might want one of your colleagues to email clients after the meeting. Or perhaps you want a virtual assistant to confirm all of your upcoming appointments.
Make sure you delegate effectively, give clear instructions, discuss your desired outcomes, and provide feedback to those helping you. Delegation is a chance to get more done in less time.
Encourage Time Management for Medicare Insurance Agents
Time management is a vital tool for insurance success. Following the advice provided above will allow you to concentrate on the essential duties of your job: boosting sales and delighting clients.